Regular price
Sale price
$35.99 USD
Unit price
per
Sale
Sold out
Brand Name: AUTOYOUTH
Applicable Season: Four Seasons
Material Type: Flocking Cloth
Item Height: 46.46inch
Item Length: 46.46inch
Item Type: Seat Covers & Supports
Item Weight: 1.55kg
Special Features: Basic Function
Set Piece: >10
Item Width: 22.05inch
Mfg Series Number: Fashion Car Seat Cover
Interior Accessories: Seat Covers
Placement on Vehicle: Front, Rear, Left, Right
Item Weight: About 1.55 kg
Foam Thickness: 4mm
Place of Origin: Made In China
Car Make: Designed To Fit Most Cars
Style: Full Set Car Seat Cover
Material Type: Leopard Print Velvet Fabric
Special Features: Helps Protect a Nice Seat or Disguise an Old One
Share
View full details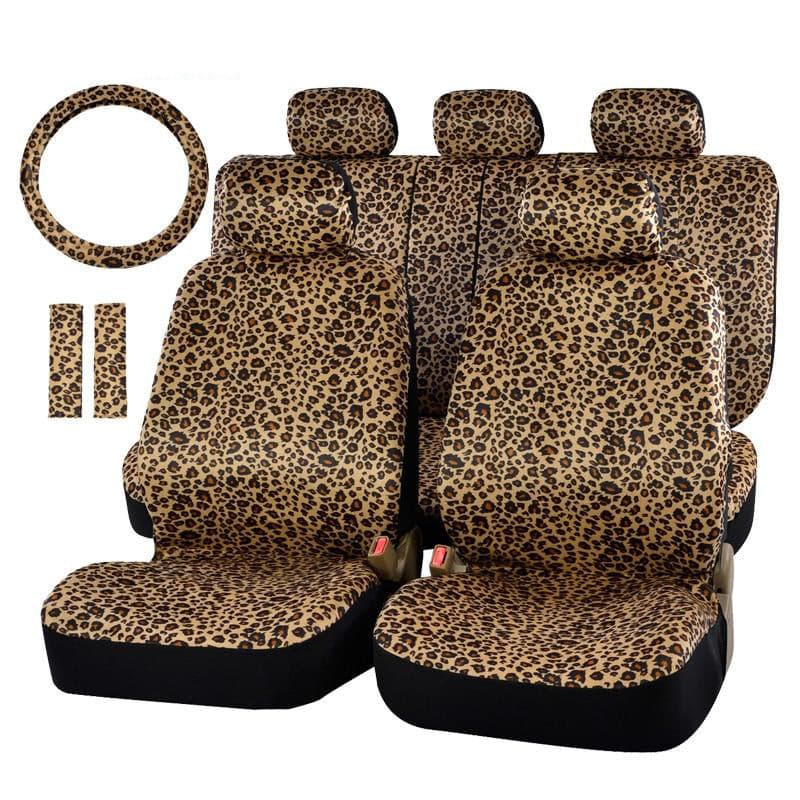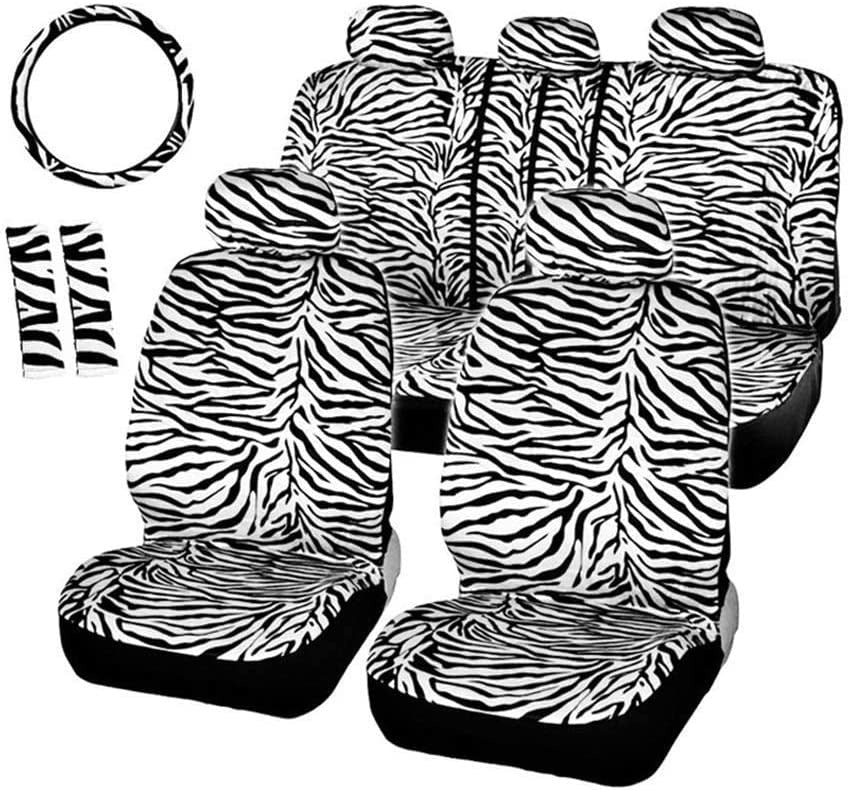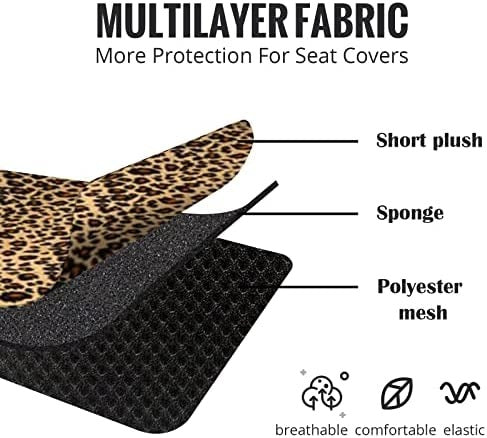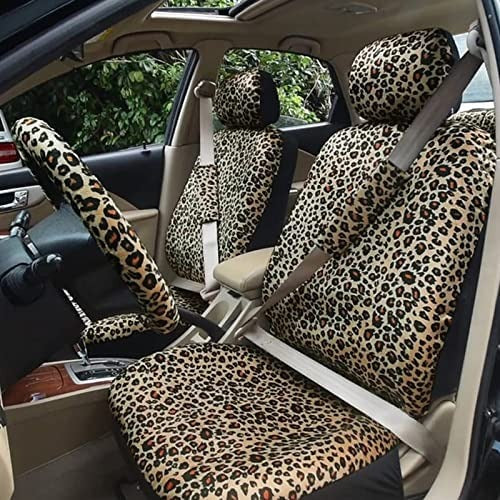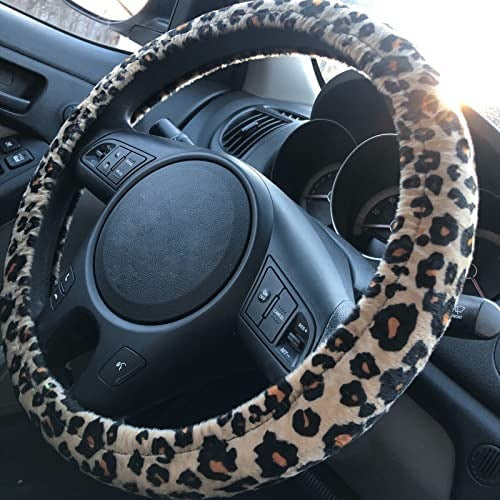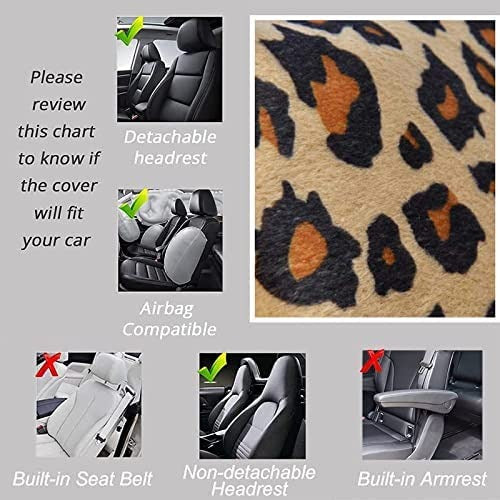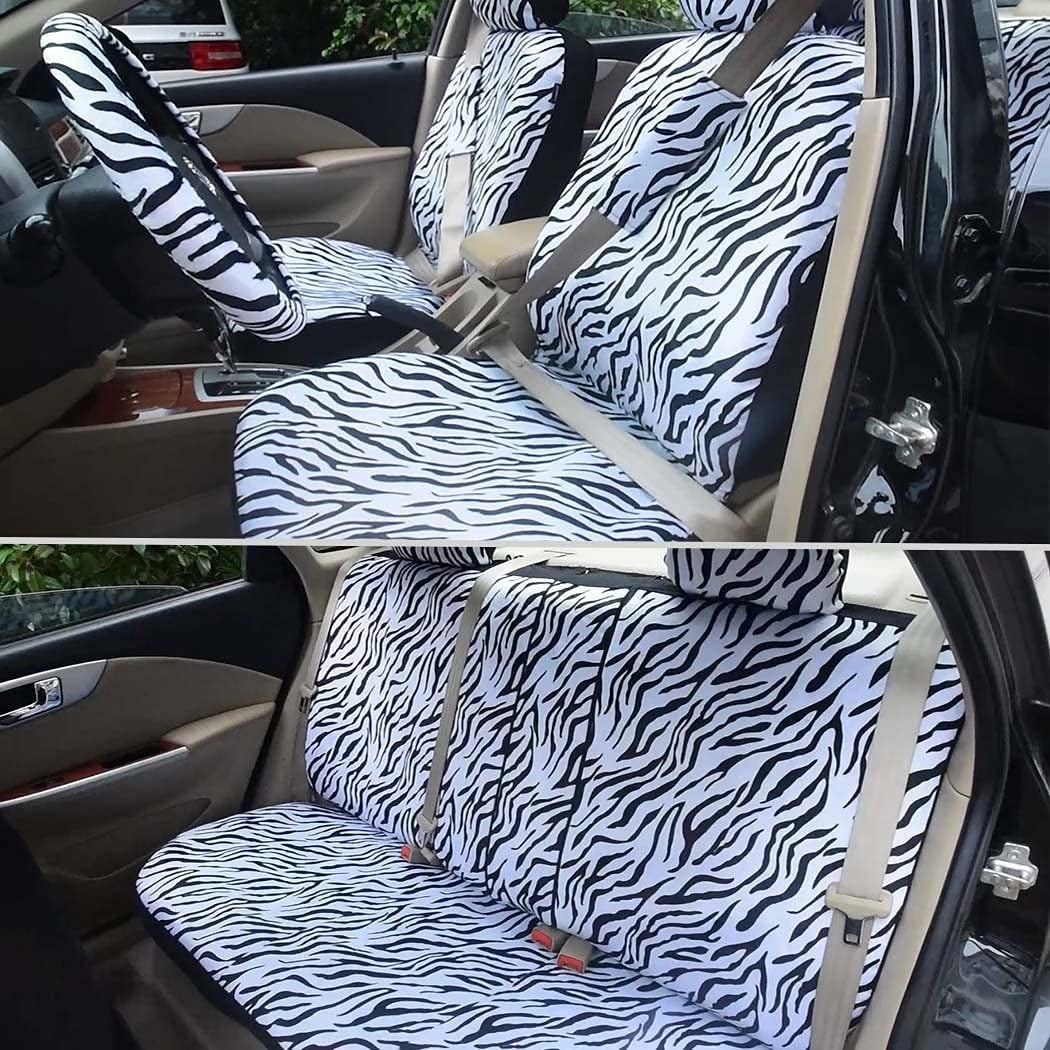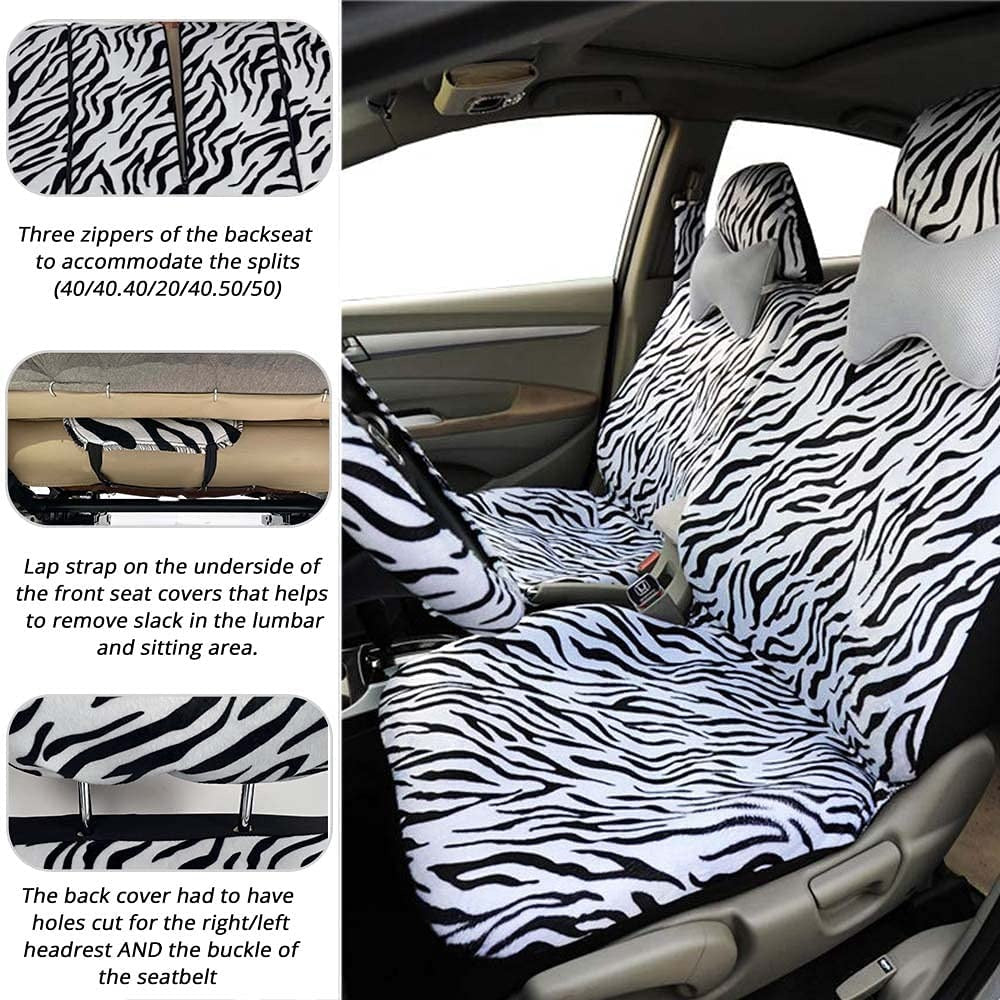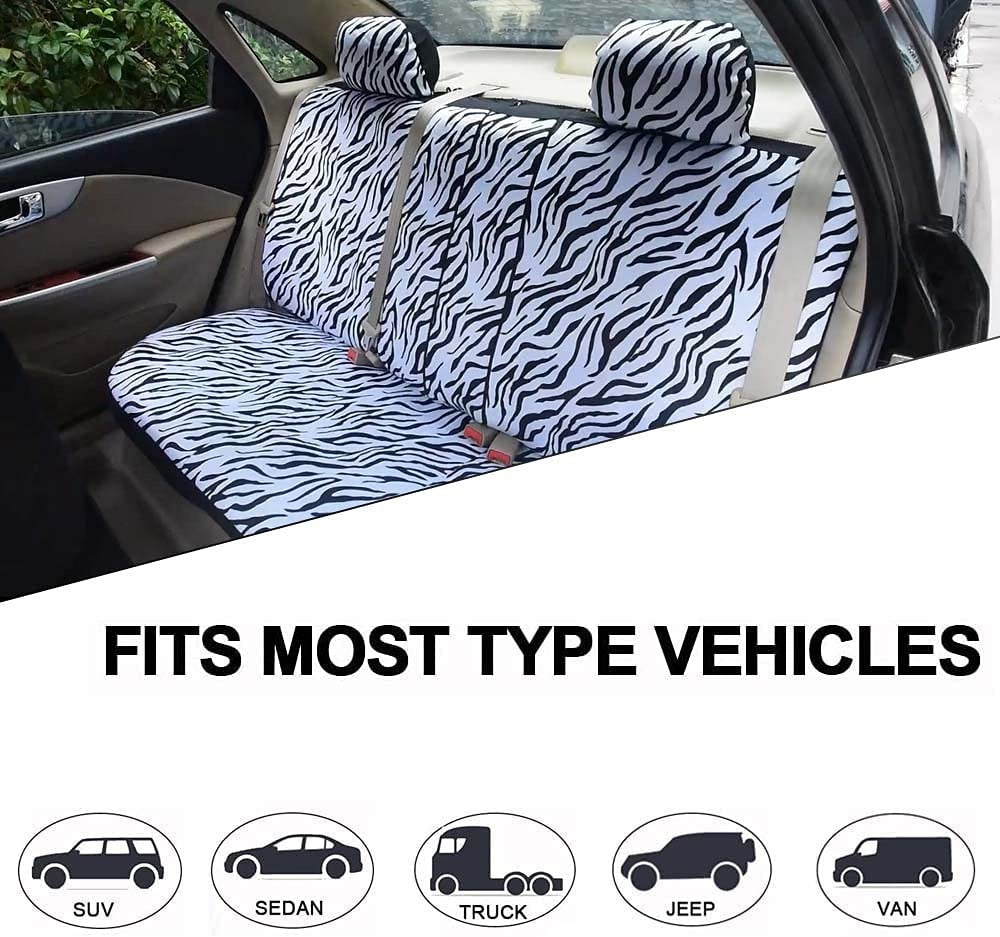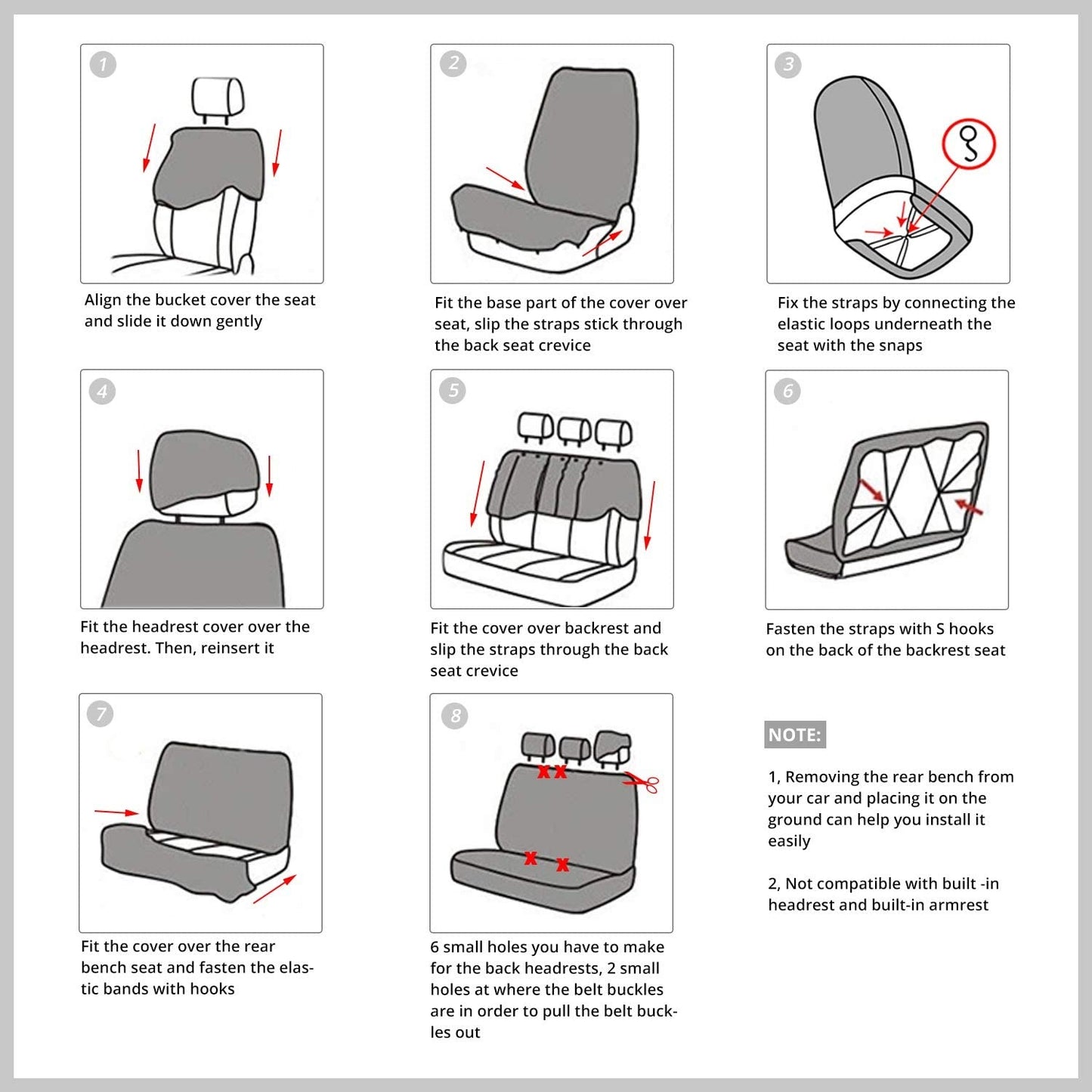 Love the leopard pattern, but it takes a little bit to get them installed.
This is a mixed review. I love the pattern and its colors for my new Kia soul 2021, Mars orange. Installing the front seats was fairly easy. But the backseat was more troublesome. TheLove the leopard pattern, but it takes a little bit to get them installed. bench seat was difficult to situate as in the new 2021 model did not let me lift the Bench up, so did my best to push the cover under the edges and trap it with the bench edges. I also had to cut holes for the buckle of the seatbelt to come through. The back cover had to have holes cut for the right and left head rest. These I did about a half an inch in from the seam on the printed fabric, rather than the thinner black material. I also had to cut holes for that access of the center headrest. These I did cut in the black material and fitted them around the plastic fittings. I broke off two of the elastic fitting devices pulling them too hard, so beware when you are pulling on them, but feel I was able to get a good fit overall. What I do not like are the little metal clips of this set. Other sets I have used have had plastic ones and seem to be less of a hazard. Especially on the back of the backseat I am afraid the little hooks will catch on things that I put back there so I am probably going to look for some sort of replacement that is plastic and smoother.
love them hard to install but worth the time!
I was nervous about these fitting 87 Volvo 245 but they worked out great! . The seats are a little bigger, and the sea covers fit snugly whixh is what i want. . I chose not to use the headrest covers but it did come with several, a steering wheel cover and seatbelt pads.. The reviews are right it is hard to install, but once we got them in place they looked so good! The only thing I am slightly concerned about is the backing running it is a thinner nylon material. For the money I believe this set is worth it. My advice is to be patient when installing. Very happy with my purchase
A lot more than I had expected.
I was really nervous buying this item because i've read a lot of bad reviews on almost all "pretty" seat covers on Amazon, but this was actually perfect! This is like the third time had to just trust my gut rather than Amazon reviews because i feel like you guys be lying sometimes lol. You cant complain about installation - they are car seat covers, of course they're gonna be a little difficult to put on. I've never put on car seat covers before and this was sooo easy to do. It came with instructions too. All i needed help with was to hook the seat covers so they don't ride up. the quality of it is actually very nice, and doesn't feel all that cheap. you could definitely rip the black part (the parts without leopard print) if a sharp object hit it, but there's so little chances of that happening so it's not like i have to be extremely careful with them. I love it so much!! Made my little toyota so cute <3
Secure logistics

Within 1 days Sent on the working day, and within 3 days on holidays.

Full refund for your damaged or lost package.

Delivery guaranteed Accurate and precise order tracking.

Purchase protection

Shop confidently on Autoyouth knowing that if something goes wrong, we've always got your back.

Our customer service team is always here if you need help.